Heritage Centre and Information Centre at 'Mi North Walsham'
Vicarage Street, North Walsham. NR28 9DQ
Tel – 01692 218220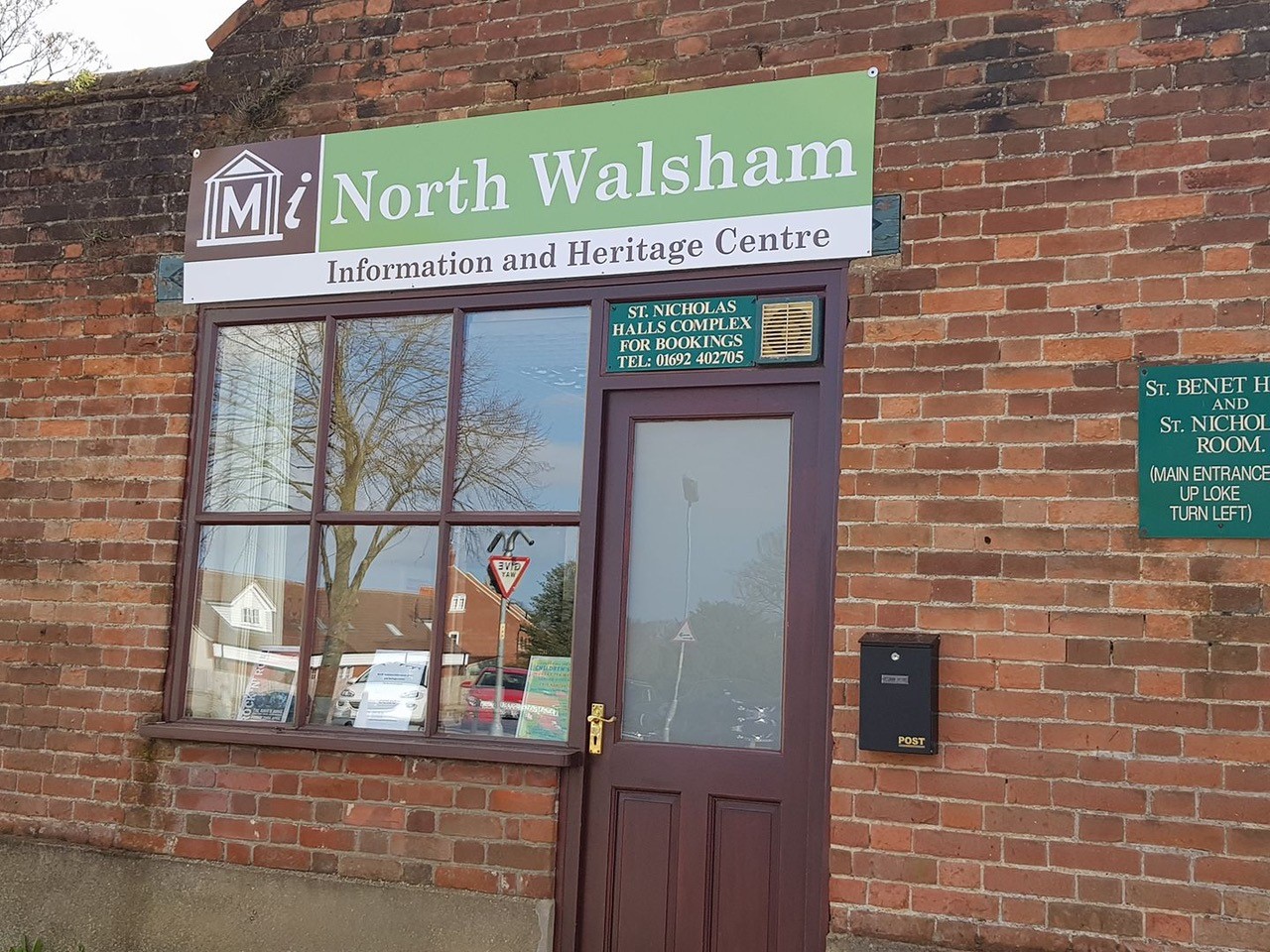 North Walsham is an inland town with a rich heritage 
North Walsham is the largest town within North Norfolk with a population of approximately 13,000. Its historic town centre includes 62 listed buildings, the highest concentration in this part of Norfolk.
The Heritage Centre displays information and artefacts on the whole range of our town's history. 
The Heritage Centre and Information Centre together form 'Mi North Walsham' and is run entirely by volunteers and our winter (Oct-April) opening hours are
Monday     10-2
Tuesday     10-2
Wednesday     10-2
Thursday     10-2
Friday    10-2
Saturday    11-1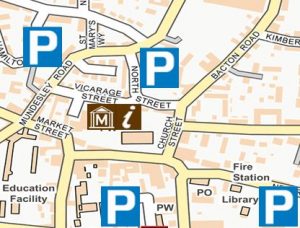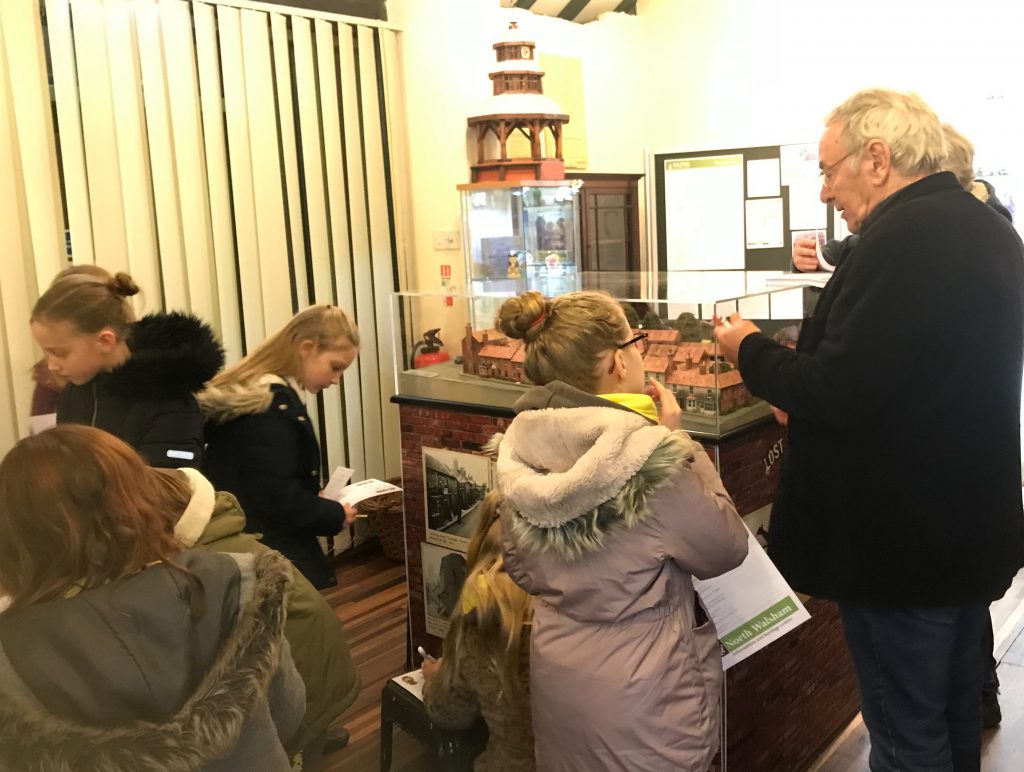 The Heritage Centre is a record of the local community and will continue to develop, so the team is keen to receive donations of local items that can help describe the town's history. Documents and photos can tell the story but physical objects can help make that history much more accessible, especially to younger generations. If you have any suitable objects then the North Walsham Heritage Group would love to hear from you. You can contact them by clicking here.
For 40 years or more various groups in North Walsham dreamt of opening a Heritage Centre to enable the town's rich history to be displayed to inform residents and visitors alike.
2017 saw the North Walsham Heritage Group's 'Big Society' funded temporary exhibition in St Nicholas Church. This was very well received and inspired the group to seek the next step, a permanent home.
The Town Council leased the Saddlers Rooms on Vicarage Street as a permanent home for their Information Centre including the former meeting room that became our Heritage Centre.
North Walsham Heritage Group was extremely grateful to have been awarded a grant in March 2018, from the Wensum and Coast Local Action Group under the European Agricultural Fund for Rural Development. Their grant of £4,767 provided our cabinets and other display equipment to improve the presentation of North Walsham's 2,000 year history.