Norfolk had been an extremely strong area for Catholics but Catholics were persecuted until the Act of Emancipation in 1829. At the turn of the last century North Walsham draper, Frank Loads, became interested in the Catholic faith and provided the use of the drawing room over his draper's shop (now PACT charity) for this purpose, with a visiting priest from Cromer.
After a visit to Pope Pius X in 1912, Frank created a chapel above his stables, seating 35.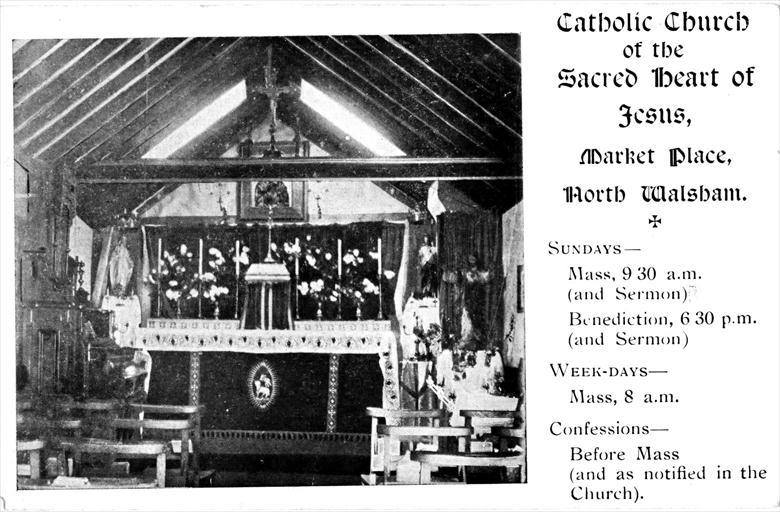 In 1929 plans were made for the construction of a proper church building for the growing catholic population. Two years later, at a cost of £750, Frank Loads purchased a site adjacent to his own property, and in 1934 he donated the land to the diocese of Northampton. On 30th November of that year the bishop, Rt Revd Laurence Youens, laid the cornerstone for the new building designed by the distinguished architect, Bower Norris, in the art deco style. By 4th April 1935 the building was completed.
In the porch is a statue of St Joseph, carved from a single piece of wood by a German prisoner of war which he gave in thanksgiving to the parish after his liberation at the end of the second World War.