Walter Whiteside was born in North Walsham on 20th July 1899, the son of a railway linesmen, also Walter Whiteside and Lottie Whiteside (nee Hall).
He attended the Paston Grammar School and then may have spent a short period at Gresham's before joining up to fight in the First World War. He was about 15 when he joined the 'Friends regiment'.
After the war he got a scholarship to study architecture in London, then worked in Southern Rhodesia, India and the Middle East, Kimberley, Kenya and Swaziland.
After his travels around the world he ended up back in North Walsham where he died aged 90.
The following typed memoir covers his early life before he returned to town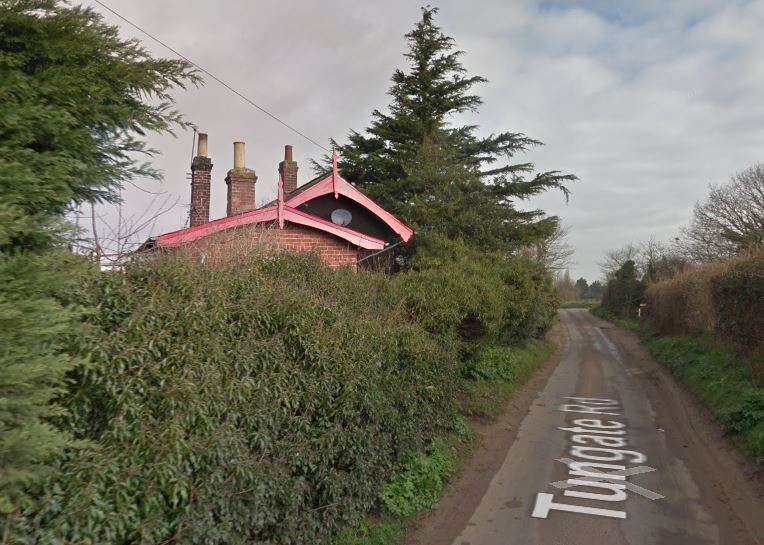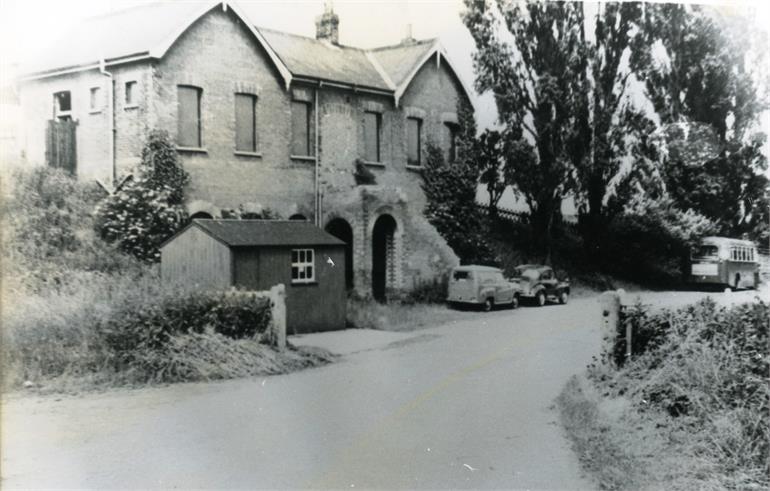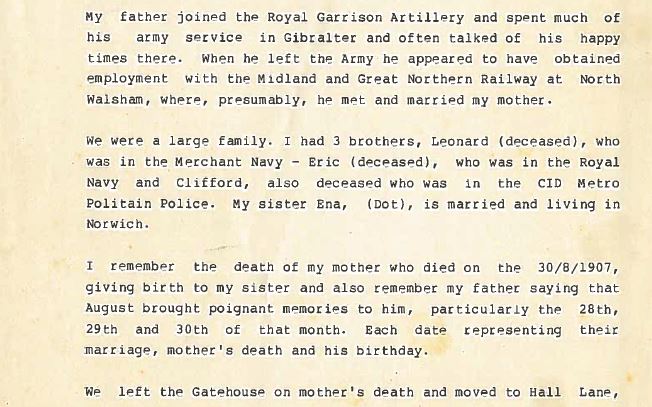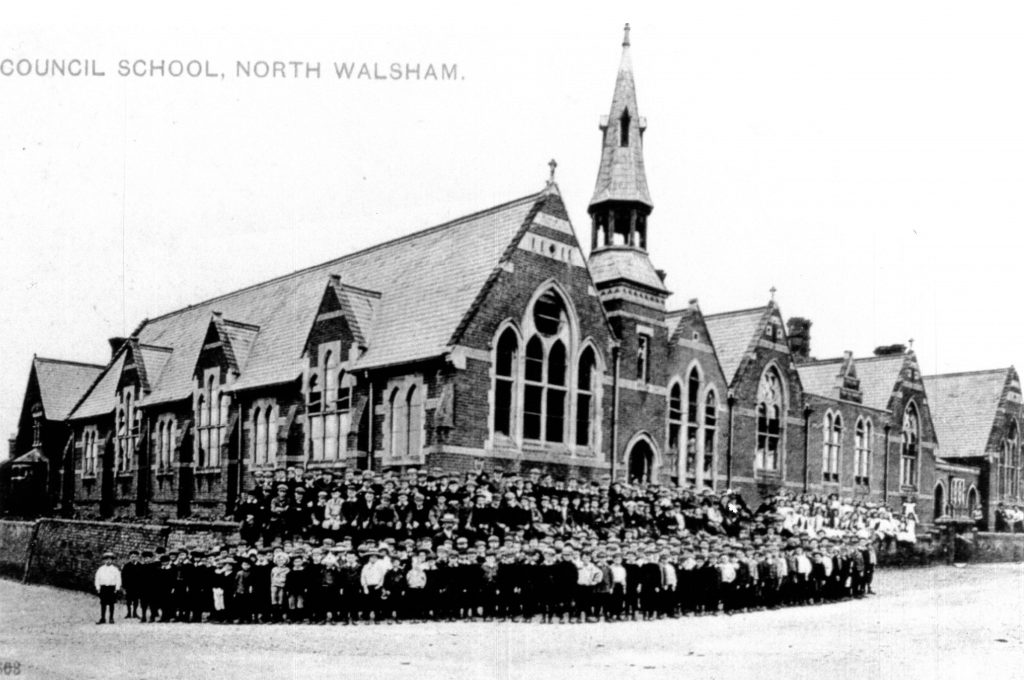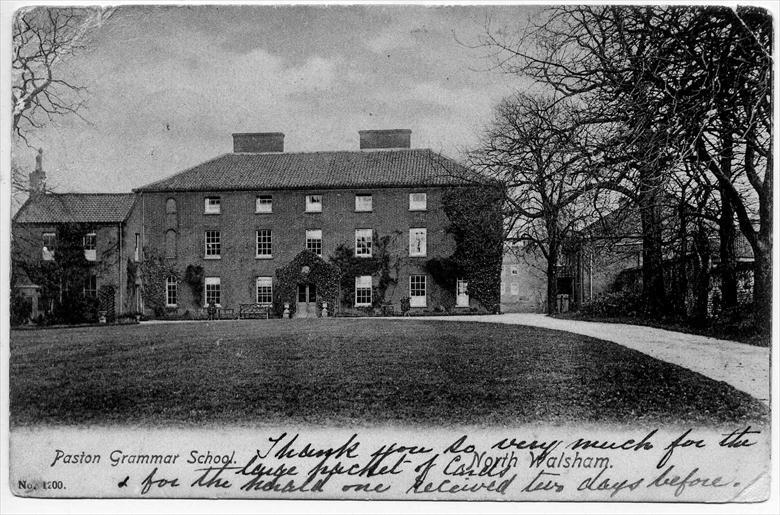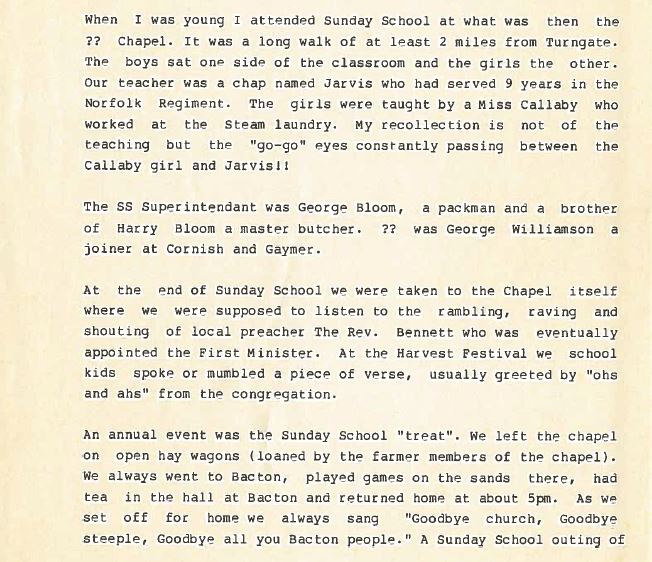 The chapel that Walter attended is not identified but was probably the Wesleyan Methodist Reform Chapel at Skeyton Corner